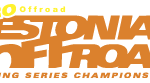 ESTONIAN OFF-ROAD CHAMPIONSHIP FIRST RACE.
RESULTS – link
This year competition will take place at 13-15th of May in Oro village, Orava parish, Põlva County, Estonia. Race is a part of Estonian Off-Road Racing Championship, first race. There are racing Estonian best competitors and also competitors from neighbouring countries (Finland, Latvia, Russia and others).
Oro Offroad history goes to year 2009, since when there has been arranged different kind of offroad races.
One of the biggest races was 2013 Estonian Off-Road Racing Championship second race. Competitors and
spectators feedback was very good for that race. Race track is specially designed for Off-Road Racing, it
offers a lot of adrenalin and thrill for competitors and also for spectators. Special attention is dedicated to
spectators, there are course to best watching places and all of the track is very good to see and hear.
There are camping area, catering and entertainment program close to racing track.
It is three days full of off-road racing cars, trucks, ATVs and fun for everyone.
You definitely don't regret if you come to Oro offroad track.
You can contact us in English:
Email: allan@4x4pro.eu
Phone: +372 5349 6563
Finnish: +372 506 6049
COMPETITION SCHEDULE
FRIDAY 13/05/2016
16:00 to 20:00 TR-1, ET1 and ET2 qualifications laps
20:00–> entertaining program
SATURDAY 14/05/2016
09.00 TR-1 layout, meeting, start
13:00 ET1 layout, meeting, start
16:30 ATV layout, meeting, start
17:30 ENDURO layout, meeting, start
19:00 tractor pulling
Rewarding Ceremony
22:00 entertaining program
SUNDAY 15/05/2016
09.00 ET2 layout, meeting, start
13:00 TRUCK layout, meeting, start
16:00 Rewarding Ceremony and Closing Ceremony